Location & Map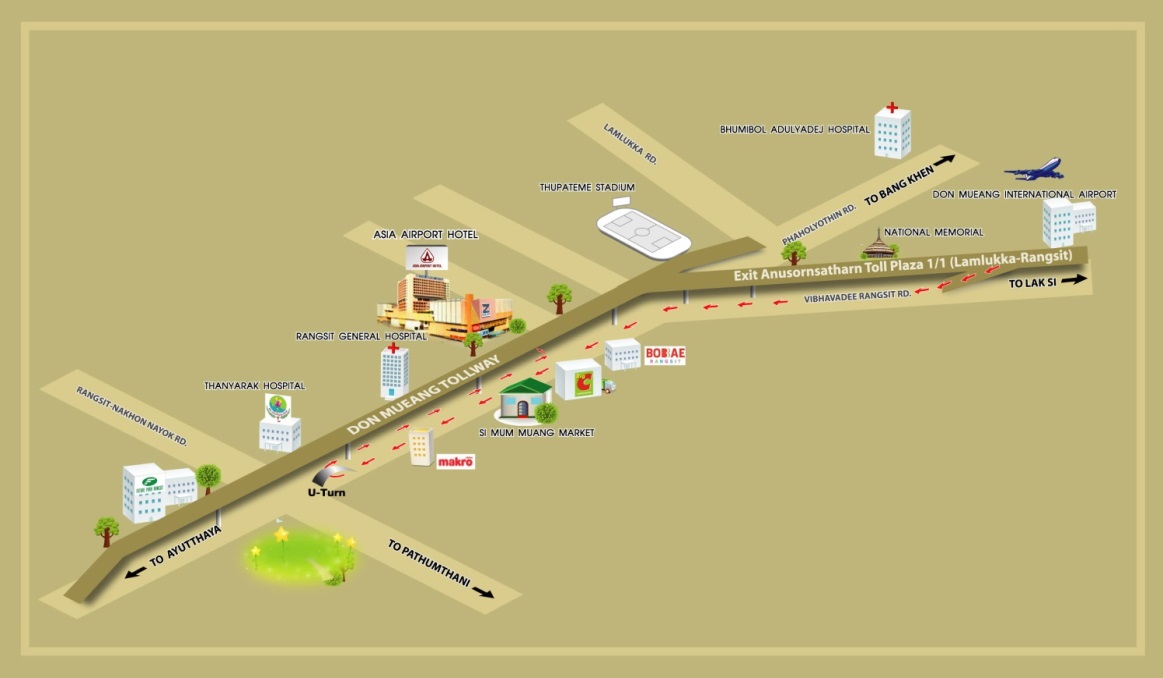 Only 3 kilometers north of the Don Muang International Airport or 5 minutes by car and a short drive from the Thammasart University Asian Institute of Technology Industrial Estates in Navanakorn and some nation.
Royal Thai Airforce golf couses
Don Muang international Airport
Pinehurst Golf Coures
Rangsit Prosper
Impact Exhibition Center
Thammasart University and A.I.T
Navanakorn Industrial Estate
Bangpa-in and Hi-tech Industrial Estate
Downtown Bangkok Business Center
2 kms.
3 kms.
7 kms.
8 kms.
12 kms.
15 kms.
20 kms.
22 kms.
15 kms.
Address
Address : 99/2 Moo 8 , Phaholyothin Road Lamlukka Pathumthanee 12130 Thailand
Phone : +66(0)2 992 6999
Fax : +66(0)2 992 6828
Email : airport@asiahotel.co.th